Of all the brands and models out there, any Brother embroidery machine is a must-see before buying anything else.
The number one reason is that Brother embroidery machines come at an inexpensive price that everyone can afford these days, so we're talking about high quality at a reasonable price.
And to add even more value to their brand, they've partnered up with some powerhouses like Disney, Star Wars, or Marvel offering you some eye-catching special edition models that you'll also see covered here, so stay tuned!
What to Know before buying a Brother Embroidery Machine
1. Brother customers have exclusive access to more than a thousand embroidery designs through iBroidery.com. So, once you purchase your Brother machine, register it at the official site to get immediate free access to more designs than you will ever use.
2. Be aware that the usual format that Brother's home machines can read is .pes.
3. If you want to embroider a custom design or a logo, there is a program called SewArt that can digitize designs for you. And, as long as you don't use more than three colors, you can always use a demo version for 30 days.
4. When you upgrade machines within the Brother range of products, many times, the accessories will continue to work on your new device. For instance, if you were the proud owner of a PE770 and invested in some extra accessories, they will also work for the upgraded version, the Brother PE800.
The 8 Best Brother Embroidery Machines
Ideal for: Beginners of all ages to Intermediate users. First-time users with a passion for Marvel.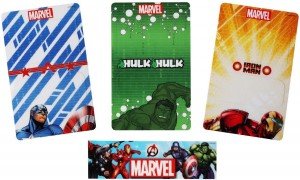 Brother LB5000M is a special edition for Marvel lovers quite similar to long-time bestseller, Brother SE600. It's also a great option for beginners with the added touch of interchangeable face panels as well as 10 additional Marvel designs. 
You can scroll down to #3 for our review of Brother SE600.
Ideal for: Beginners of all ages to Intermediate users. First-time users with a passion for Star Wars.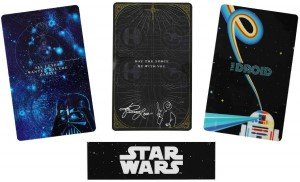 Brother LB5000S is a Star Wars special edition very similar to longtime bestseller Brother SE600. It's a great option for beginners who are fans of the famous saga and would appreciate the added touch of interchangeable face panels as well as 10 additional Star Wars designs. 
You can scroll down to #3 for our review of Brother SE600.
Ideal for: Beginners and intermediate. Great machine for small embroidery jobs. Best Brother Embroidery Machine for Beginners.
This model is ideal for you if you just want to do small embroidery and no sewing since it's an embroidery machine without the sewing features and it's the improved version of the Brother PE525 adding to the later design a larger LCD screen and 10 more built-in embroidery designs.
In general, Brother PE535 is overall a very good entry-level machine and is easy to set up and easy to use. I would personally recommend it to people who want to embroider monograms, labels, or small designs.
Comparing Brother PE535 to Brother SE600, there is no mechanical advantage so the only reason to skip on the sewing features of the SE600 is that you already own a good sewing machine and you know you won't use your new embroidery machine for sewing purposes.
Ideal for: Beginners and intermediate. Great machine for small projects and Disney lovers. Best Brother Disney Embroidery Machine.
Brother PE550D is quite similar, both mechanically and in price, to Brother PE535, so we recommend that you take a good look at the comparison chart provided at the end of this article.
A big difference between this one and the other model is the built-in Disney designs. Brother PE550D is the perfect gift for little beginners who want to let their imagination run wild.
Also, compared to the SE600, some of the advantages of the PE550D are the higher speed of stitches (400 vs. 650 speed per minute) and the built-in Disney design collection.
However, if you don't own a sewing machine, one downside to this model is that for almost the same price you can currently get the Brother SE600, which is mechanically very similar but offers both sewing and embroidering capabilities.
Ideal for: Beginners to Intermediate users. First-time users who want to start embroidering while having sewing capabilities. #1 for beginners of all ages. Best Embroidery Machine for the Money.
The Brother SE600 comes with a 4″ x 4″ embroidery area and with the possibility of re-hooping in case you want to embroider a larger design. It also includes 80 Embroidery Designs, 103 Built-In Sewing Stitches and, a large Color Touch LCD screen, where you can easily change specific embroidery thread colors and then preview before stitching.
Also, an automatic needle threader that is super useful when embroidering with a wide range of colors and for your tired eyes; 6 embroidery lettering fonts that allow you to customize your designs with different sizes and; a free arm for cuffs and sleeves which is considered a must.
In addition, this Brother model features auto-size buttonholes and comes with a USB so that you can import your designs.
The Brother SE600 is excellent for first-time users to sew and embroider since it's super easy to learn how to use its features. I can't think of a better machine for a beginner and a cheaper price for the value of the product.
Ideal for: Beginners to Intermediate users. Users who want a wide range of embroidery designs included while still having sewing capabilities. Best Upgraded Embroidery Machine
Brother SE600 vs SE625
If you're wondering what is the difference between Brother SE600 and SE625, these are the ones:
The golden front of model SE625,
An included CD with 200 extra embroidery designs.
That's it. The actual machines are exactly the same and, besides, it's probably easier nowadays to find new designs online than to download them from a CD, so you can simply buy any model available as the price is also pretty much the same.
Ideal for: Beginner to Advanced Users.  Pro sewers who want a second machine for embroidering duties. Best Brother Embroidery Only Machine.
Brother PE800 is the latest embroidery-only Brother model and it has an optimal learning curve that is ideal for inexperienced users who want to start embroidering different clothes.
Thanks to the Touch LCD Screen you'll be able to rotate, increase and decrease the size, and mirror-image your design, so that even if you decide at the last minute that it will look better somehow else, you won't waste time going back to edit it from your computer. It also includes an automatic needle threader that will become the best friend of those with tired eyes when embroidering a multi-colored design on garments like hoodies and t-shirts.
Brother PE800 is great no matter the design size you want to embroider because it works with small – 1 "x 2,5" -, medium – 4 "x 4" – and large hoops – 5 "x 7" and 5 "x 12" -. Besides, if you own Brother PE770 you can always repurpose your hoops for this new model as they both use the same type.
Ideal for: Beginner and Intermediate. Perfect pro quality for home use. Best Brother Embroidery Machine for Home.
Brother Embroidery Machine Comparison Chart
Let's compare every Brother embroidery machine on the market today, Brother SE600 vs SE625 vs PE535 vs SE1900 vs PE550D vs PE800 vs LB5000M vs LB5000S vs PRS100.
*Speed Per Minute: referring to the number of stitches a machine can perform in a minute.
**Area: referring to the maximum embroidery area that an embroidery machine can reach.
Ideal for: Best professional or commercial Brother embroidery machine for clothing. Best Brother Embroidery Machine for Home Business.
Brother's Disney Embroidery Machine
As the main company that partners with Walt Disney, Brother has a variety of sewing and embroidery machines with different face panels portraying their world-famous characters as well as a wide range of embroidery designs to embellish all kinds of clothing.
You have different choices to get hold of these infamous embroidery designs: 
Get a machine that includes Disney designs: if you're already thinking about buying a new embroidery machine, you could just go to the models that include Disney designs in their list of possibilities. We've reviewed the cheapest model, the Brother PE550D.
Buy a pack of designs from iBroidery.com: on Brother's official designs' website, you'll find over 1,000 Walt Disney designs and 200 more from Disney Pixar. 
Some say that you can secretly download Disney designs from the internet and convert them into .pes format so that your machine can read them. Not telling you to do it, nor did I ever do it before.
And, in case you're not a Disney fan, you should know that Brother has released a few embroidery machines with Star Wars and Marvel designs as well as more purchasable designs on iBroidery.com.
Best Accessories for Brother Embroidery Machines
If money is not an issue for you and want to embroider your personal designs without the trouble of the free alternatives, here are some great accessories perfectly suitable for Brother embroidery machines.
Remember to always use the highest quality thread and needle you can afford when embroidering as it will make a significant difference in both the final result of your design and the performance of your Brother machine.
Free Embroidery Software for Brother
Once you have your new machine at home, you will realize that the embroidery designs that your machine includes are only enough while you are practicing your new skills with your embroidery machine and you'll see how after a short period of time you'll want to get creative and use your very own designs.
Although a very good alternative is to get the StitchArt digitizing software straight, there are some free options out there that will help you giving your machine a good use without spending the extra dollars:
Get Free Designs from Brother: did you know that you can get thousands of free designs by simply buying a Brother embroidery machine? Buy your Brother embroidery machine and go to iBroidery to claim what's yours.
Get a Free Design on your Birthday: at EmbLibrary you can buy affordable designs, plus, only for registering you will get a free one on your birthday.
Sign up for a Free 30 days Trial: if you download SewArt, and register for a free trial you will be able to digitize as many designs as you want up until the due date. That said, set an alarm to remember unregistering before getting charged after the first month.
Convert your designs for free: into the required format following the instructions provided on the videos below.
Some other articles you may want to read:
FAQs